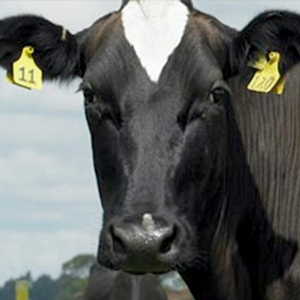 Rex and Lisa Zwaans – Moonrock Farm, Dargaville
Make them the best calves you can - they're your future cows
Calves are the future of Dargaville dairy farmers Rex and Lisa Zwaans's herd, they take great care rearing the calves properly and nutrition is very important to them.
The Zwaans fed the new formulation TopCalf Formula 20 for the first time in the 2015 season and liked what they saw.
"We were looking for something palatable that they would enjoy eating. You want to make them the best calves you can because they're your future cows that will be in your herd for years," Lisa says.
Calves were fed TopCalf 20, along with milk and additional fibre.
"It was awesome. We're really really pleased with the calves. Every year we say we have good calves but everyone commented that they were very good this year. We take no shortcuts."
Rex was impressed with the condition of the calves and says it was easy to get the calves on to the pellets. "They were four to five days old and they were going on to it. I think it was the shortest time we have ever fed milk – we were happy with the weights so we only did eight weeks of milk instead of our usual 10 weeks," he says.
"It's definitely very palatable for the calves and I was well pleased with the product."
Both Rex and Lisa say they would definitely use TopCalf again for rearing calves.
They value the support and expertise of their Ingham Dairy Nutrition Specialist, Mike Cottam, along with nutritionist Pip Gale.
"Mike has been marvellous, we love him to bits," Lisa says. "He's knowledgeable and you can ask him anything. He's always happy to give us ideas and we often run things past him."
Mike's knowledge extends beyond feeding and the Zwaans have taken his advice on other aspects of calf rearing, like when to wean the calves.
They also feed their 460 cows Ingham products, through the cow shed, and say Mike has significant input there too.
"It's really good having Pip, the nutritionist, in New Zealand. He's very helpful and if we have questions Mike susses it with Pip," Rex says.
Find out more about