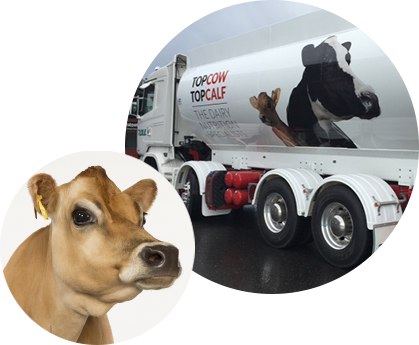 So why Dairy Nutrition?
Because it makes sense – we all know how important nutrition is.
Our clients have a wide range of goals, including per cow production, cow condition targets, herd health and more.  Cow nutrition is essential to all of these. We work together with our clients to develop a nutrition plan with their specific targets in mind.  And then we work alongside them to achieve those goals.
A great deal of research including international studies, our own research with one of Australasia's leading dairy nutritionists, and experiences from our own clients conclusively show that it's about the cow. That's why we operate what we call "a cow-based system".
Concentrated rations are scientifically formulated to ensure regulated and consistent delivery of essential nutrients, in every mouthful. They also help maximise dry matter intake, balance macro and micro nutrients for the benefit of milk solids production, and improve reproductive performance as well as animal health and well-being.
This is not a hard concept to grasp but with variable payouts, what's the risk?
Well it isin't great. You can expect results quite quickly and pull out at any time. Call us and we'll show you how it works.